Coca-Cola Australia Foundation and Landcare Australia announce new partnership to transform farm dams and boost farming water security across Australia
11th May 2022: The Farm Dam Restoration project, a community program restoring degraded farm dams aiming to improve drought resilience, natural wildlife and water quality, has been launched by Landcare Australia and the Coca-Cola Australia Foundation (CCAF).
CCAF will provide a grant of $600,000 over three years to support Landcare Australia, a leading non-profit organisation, to regenerate farm dams across South Australia, New South Wales and Victoria. Landcare Australia will work with local communities to install infrastructure, including fencing and stock access points to revegetate degraded dams with native flora.
Many farm dams across Australia are in poor condition, with many polluted and devoid of native vegetation. A recent study by the Australian National University has shown that when carefully managed, enhanced farm dams can help restore biodiversity by providing critical wetland habitats for native wildlife.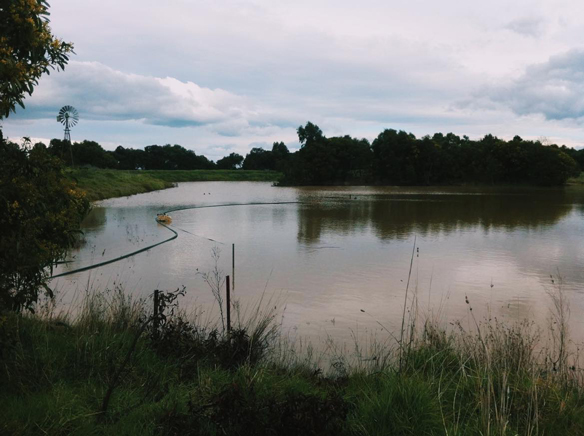 Landcare Australia CEO, Dr Shane Norrish, said: "Thanks to the generous support of the Coca-Cola Australia Foundation, we can continue to bring communities together to address critical habitat loss.
"The Farm Dam Restoration project will take action to transform degraded farm dams by installing fencing, hardened access points and revegetating in and around each site. This will improve water quality, drought resilience and result in a biodiverse habitat that research shows can support a variety of animals, including platypus', water birds and frogs."
For Phase One of the project, three South Australian sites have been identified, providing an initial showcase of how degraded farm dams can be transformed into thriving ecological communities whilst also improving on-farm productivity.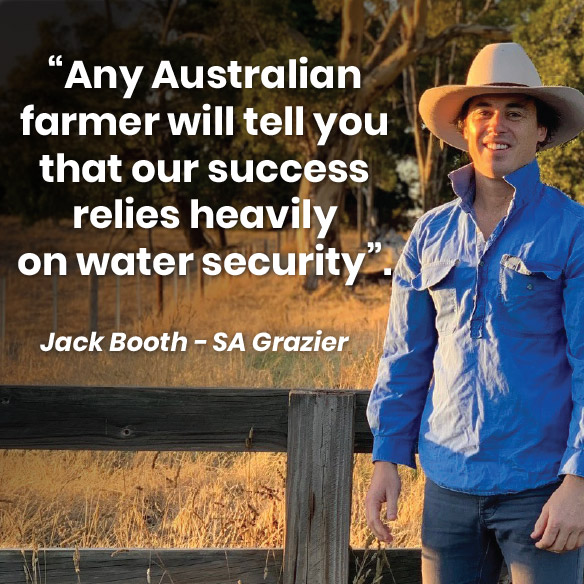 South Australian grazier Jack Booth will be joining Phase One of the Farm Dam Restoration project and said the restoration of farm dams was essential for improving farming resilience and the long-term sustainability of Australian farming.
"Any Australian farmer will tell you that our success relies heavily on water security. We work in a variable environment, from drought to floods, we've seen it all, and we need to be taking all steps possible to ensure our land is productive and resilient.
"I'm excited to join the Farm Dam Restoration project, not only to help set the standard for sustainable farming in Australia, but to inspire farmers like myself to reap the benefits of investing in the rehabilitation of their own farm dams," said Mr Booth.
Through the partnership with Landcare Australia, CCAF is continuing its work with partners and technologies to protect rivers, oceans, and local ecosystems to ensure they thrive.
Malcolm Hudson, Chair of the Coca-Cola Australia Foundation, said they are honoured to partner with Landcare, which aligns with CCAF's aim to address the UN's Sustainable Development around 'Clean Water and Sanitation'.
"The Farm Dam Restoration project will demonstrate best practice dam rehabilitation for today and beyond, improving Australia's water sources and eco-systems, and I'm looking forward to seeing Australian farmers' benefit."
For more information visit: https://landcareaustralia.org.au/the-farm-dam-restoration-project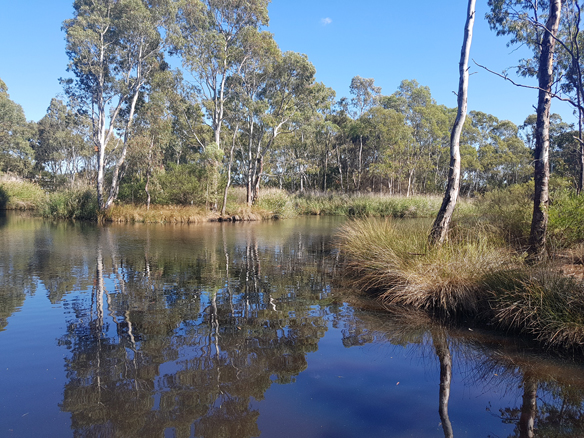 South Australian grazier Jack Booth comes from a farming family with 35 years of experience in the agriculture industry. His Strathalbyn based property is home to three generations of farmers, with the kids regularly getting involved with everyday management of the farm. While maintaining their focus on sheep and cattle production, the Booth family have recently developed an interest in landcare, after noticing the transformation of degraded sites around Strathalbyn being transformed by revegetation projects led by local landcare groups.
About the Coca-Cola Australia Foundation
The Coca-Cola Australia Foundation (CCAF) is at the heart of Coca-Cola's national community strategy in Australia. The fund is a joint initiative between Coca-Cola Europacific Partners Australia and Coca-Cola Australia, created to do social good. Since its establishment in 2002, the CCAF has provided $17 million to hundreds of organisations, with many young Australians positively impacted. The CCAF mission is to create possibilities for a brighter, more sustainable future for Australians today and tomorrow. The CCAF supports programs that align with this mission through its Flagship and Employee Connected grants programs.
Coca-Cola Europacific Partners Australia and Coca-Cola Australia have shared sustainability ambitions around critical water stewardship. Since 2015, The Coca-Cola Company has given back more than 100% of the water used in their beverages to nature and communities through water partnership programs including access to clean water and improving water quality . The company's 2030 water strategy strengthens the focus even moe. Within our operations, we've also focused on responsible water use, including not wasting water and not polluting rivers and waterways.
About Landcare Australia
Landcare Australia is a national not-for-profit organisation established more than 30 years ago, that supports the landcare community with funding, capacity-building, on-ground projects, information, networking and promotion of landcare achievements. Across Australia, our partnerships support thousands of people involved in landcare who are working to protect local ecosystems that contribute to the sustainability and productivity of our land and water assets. Together with the landcare community, our efforts improve biodiversity, build resilience in Australia's food and farming systems, and create stronger communities. Landcare Australia is also a service provider for government programs, and delivers major land restoration projects. Landcare enables people to actively care for the natural environment in their community through sustainable land management and conservation activities.