ASX50 Invests Over $800 million in Community Causes.
---
A report has uncovered "Australia's most generous" companies, finding over $867 million was invested in community causes during the 2016/17 financial year.
Wednesday 22nd August 2018
---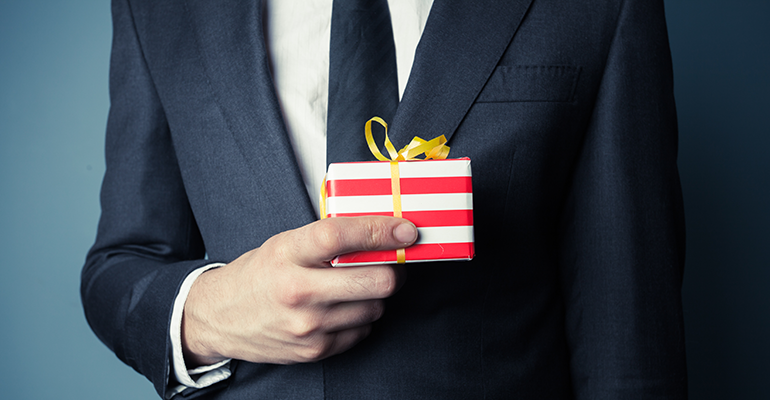 ---
The inaugural GivingLarge Report, from Strive Philanthropy (SP), is the "first of it's kind", and aims to provide in-depth analysis of community investments made by Australia's top 50 publicly listed companies.
SP founder, Jarrod Miles, said the report was "distinct from other corporate social rankings", as it examines publicly available reports, and doesn't rely on the "need for a membership or survey completion."
He hoped results would stimulate an environment of healthy philanthropic competition between corporations.
"From the boardroom to the battler, from the suits to the streets – there is a clear and growing need and responsibility for the companies around us to give back to the communities they operate in," Miles said.
CEO of Philanthropy Australia, Sarah Davies, said the companies who made it onto the list "should be acknowledged, congratulated and encouraged" to not only continue their giving, but to report their giving as well.
"Everyone benefits… we know how influential responsible, community and social investment and partnership is on positive employee attraction and retention, social license to operate and on broader customer, market and supplier engagement," Davies said.
Percentage contributions of company profits or earnings to rank organisations was analysed in the report, and how the companies comparatively reported their income was noted with importance.
Wesfarmers, the conglomerate behind Coles, Bunnings, Kmart and Target, came out on top of the list, donating $72 million or 2.1 per cent of its pre-tax profit to community based investments such as medical research, Indigenous programs, education initiatives and arts programs.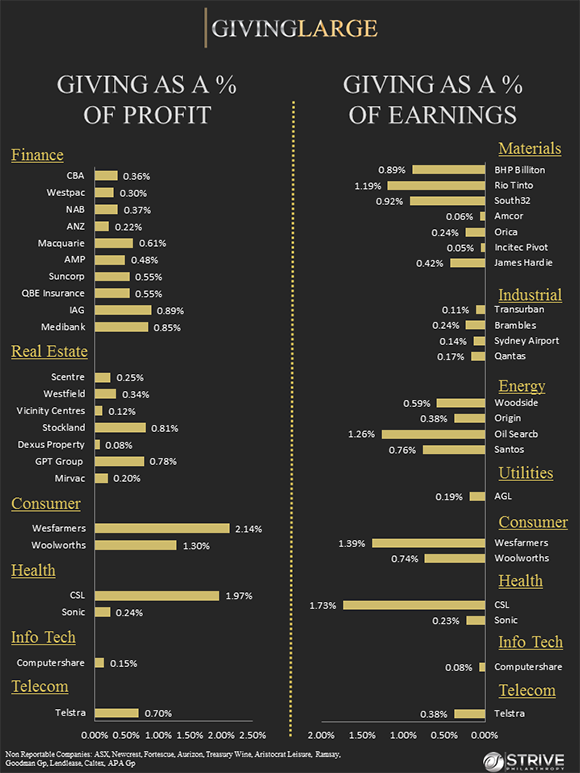 Biotechnology giant CSL led the charge when looking at the percentage of earnings with $52 million in donations, or 1.7 per cent of its earnings, and directed the majority of these funds to biomedical research, medical education and support groups, and emergency relief.
The top nine companies contributed 74 per cent of the $867 million, and it was found the materials, finance and consumer sectors made up the most of corporate giving with 76 per cent of total donations
Miles believed the country's increasing interest in "corporate generosity" could help to drive the amount companies invested charitably.
"If we are smart about it, our growing interest in this area may just help to drive up total giving to those who need it," he said.
SP said they hoped to include a broader range of companies in future reports.
---