Transformation House sells at auction raising $600,000 for the Salvation Army
On Saturday we sold a one-of-a-kind charity home at Smiths Lane Community in Clyde North for $1,096,000, with proceeds to be donated to The Salvation Army's Red Shield Appeal, helping to transform the lives of thousands of people across Australia.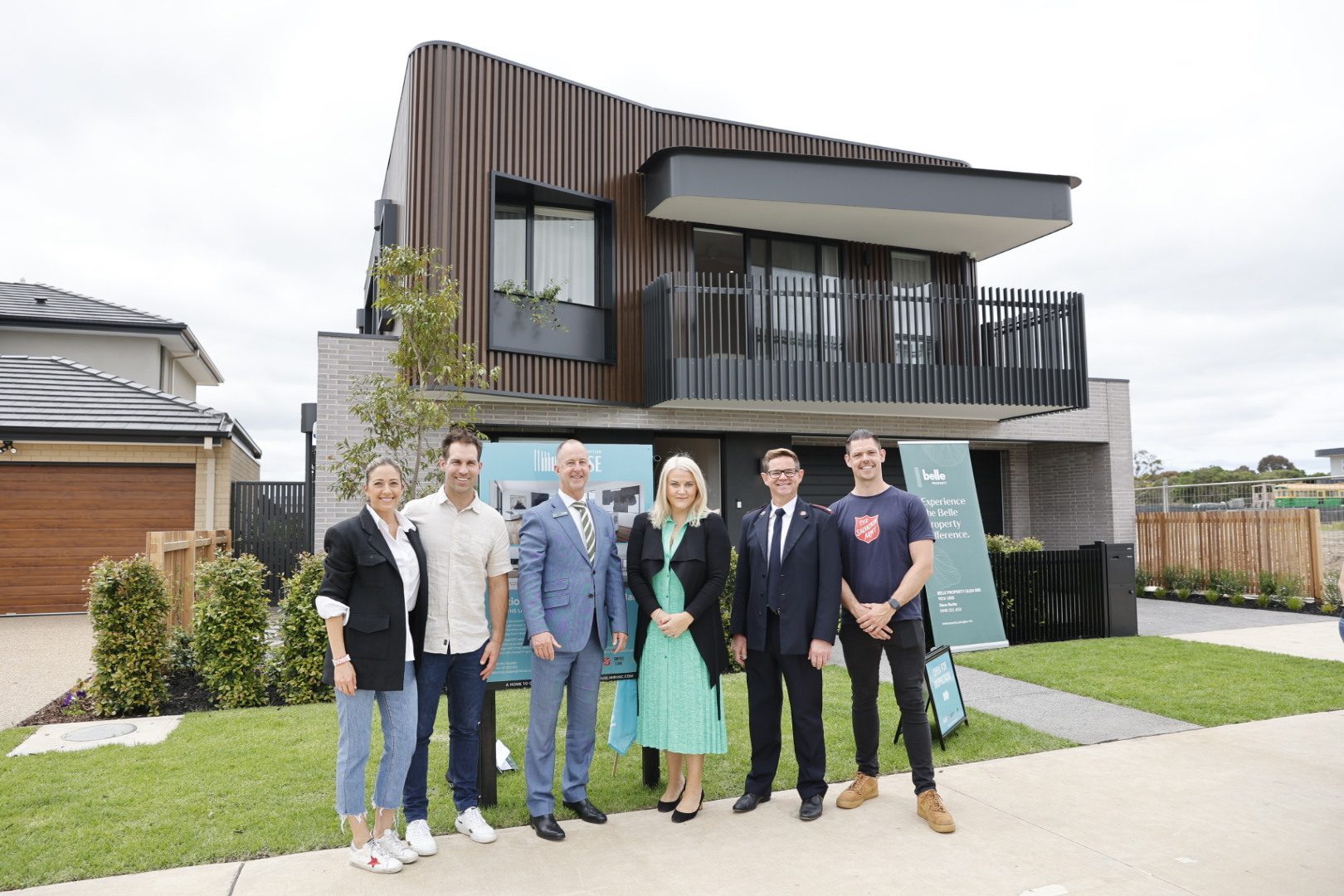 A home to create homes, Transformation House was built in just eight months, with the generous support of 25 suppliers. Profits from the sale, equating to around $600,000 will be donated to The Red Shield Appeal which could help provide 2,564 days of safe emergency accommodation for those in need.
Designed and delivered by Mirvac's in-house award-winning architects and construction team, the two-storey four- bedroom Transformation House is move-in ready, with GlobeWest furniture and other high-quality furnishings selected and styled by Dani Wales from Healthy Homes Australia, Dan Reilly of The Block and their team at MannaMade.
Salvation Army Australia (Major) Corps Officer, Michael Wright, explains that the donation will play a significant role in helping The Salvation Army Australia provide housing, food, financial aid and other assistance to those who are homeless or living in poverty.
He said, "We are blown away by the Transformation House auction results and Mirvac's generous donation. The funds will play a hugely pivotal role in helping The Red Shield Appeal continue to provide crisis, transitional and long-term accommodation, refuges for women and their children, rooming houses, and community housing – things that we need now more than ever. We are incredibly grateful to Mirvac and their partners for their continued generosity and support."
The high-profile auction attracted 6 bidders, with Georgette and Gary Pircher and their family placing the winning bid for the home, and in turn playing an important role in helping to support those in need.
Mirvac Head of Residential, Stuart Penklis, said "We are delighted with the Transformation House auction results, and extend our congratulations to the lucky purchasers who will now join our wonderful Smiths Lane community.
"Proceeds from the auction will help The Salvation Army Australia to continue its important work, and contribute towards creating safer homes – and a better future – for thousands of Australians in need. None of this would be possible without the generous support from our Mirvac partners who helped bring this special project to life, including Australbricks, Colorbond, Dowell, Hebel, Heidelberg Lintels, Unitex and Superior Heating and Cooling."
Transformation House is located at Mirvac's Smiths Lane masterplanned community in Melbourne's Clyde North, with 60 hectares dedicated to green space, including sporting facilities, local parks, walking tracks, bike trails and more. Over 300 residents already live at Smiths Lane, and it will include over 3,000 homes once complete, along with a proposed future town centre with supermarkets, speciality stores, restaurants, government school, childcare and educational facilities.